Pengaruh Komitmen Organisasi Pemerintah Desa, Sistem Pengendalian Internal, Dan Partisipasi Masyarakat Terhadap Akuntabilitas
Ni Gusti Ayu Ekayanti

Universitas Hindu Indonesia
Keywords:
organizational commitment, internal control system, community participation
Abstract
Accountability is something that is very important to be discussed considering the impact is
very large for the village community. Many factors can affect accountability. This paper is
made to see what factors can cause a decrease or increase in accountability. Implementers of
village financial management techniques (PTPKD) in West Denpasar Regency as a whole
were used as the research population. Selected 64 people to be used as research samples
with regression analysis techniques. From the research conducted, it is revealed that
accountability will be greatly influenced by a commitment within the organization, control
within the organization, and community participation in various activities in the village.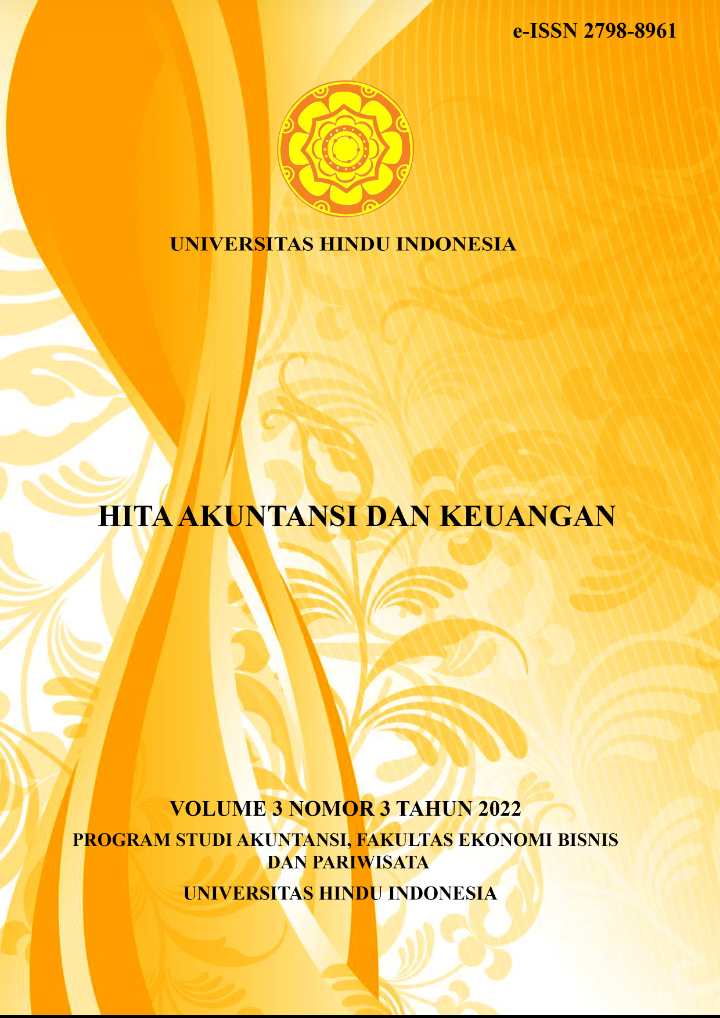 How to Cite
Ekayanti, N. G. (2022). Pengaruh Komitmen Organisasi Pemerintah Desa, Sistem Pengendalian Internal, Dan Partisipasi Masyarakat Terhadap Akuntabilitas. Hita Akuntansi Dan Keuangan, 3(3), 153-159. Retrieved from https://ejournal.unhi.ac.id/index.php/HAK/article/view/2911