Pengaruh Tingkat Kompetensi, Independensi Dan Integritas Auditor Terhadap Kualitas Audit
Studi Kasus Pada Kantor Akuntan Publik Di Bali
Ida Ayu Made Kartika Sari

Universitas Hindu Indonesia
Keywords:
competence, Independence, Integrity and Audit Quality
Abstract
The location of this research in the Public Accounting Firm in Bali. Pick-up method
the time sample used is non-probability sampling method with the purposive sampling based
on certain considerations. The population in this study are auditors who work at the office of
Public Accountant (KAP) in Bali. The sample used in this study as many as 99 respondents.
Data analysis techniques used in this study are Multiple Linear Regressions. Based on the
result of the study it can be seen that (1) competence significant positive effect on audit
quality. (2) independence significat positive effect on audit quality. Suggestions that can
begiven by researchers is a Public Accounting Firm in Bali is expected to be rountinely
provide training to auditors, always apply the regulations in carry out audits strictly and
always supervisethe auditors in carrying out auditing and guiding auditors.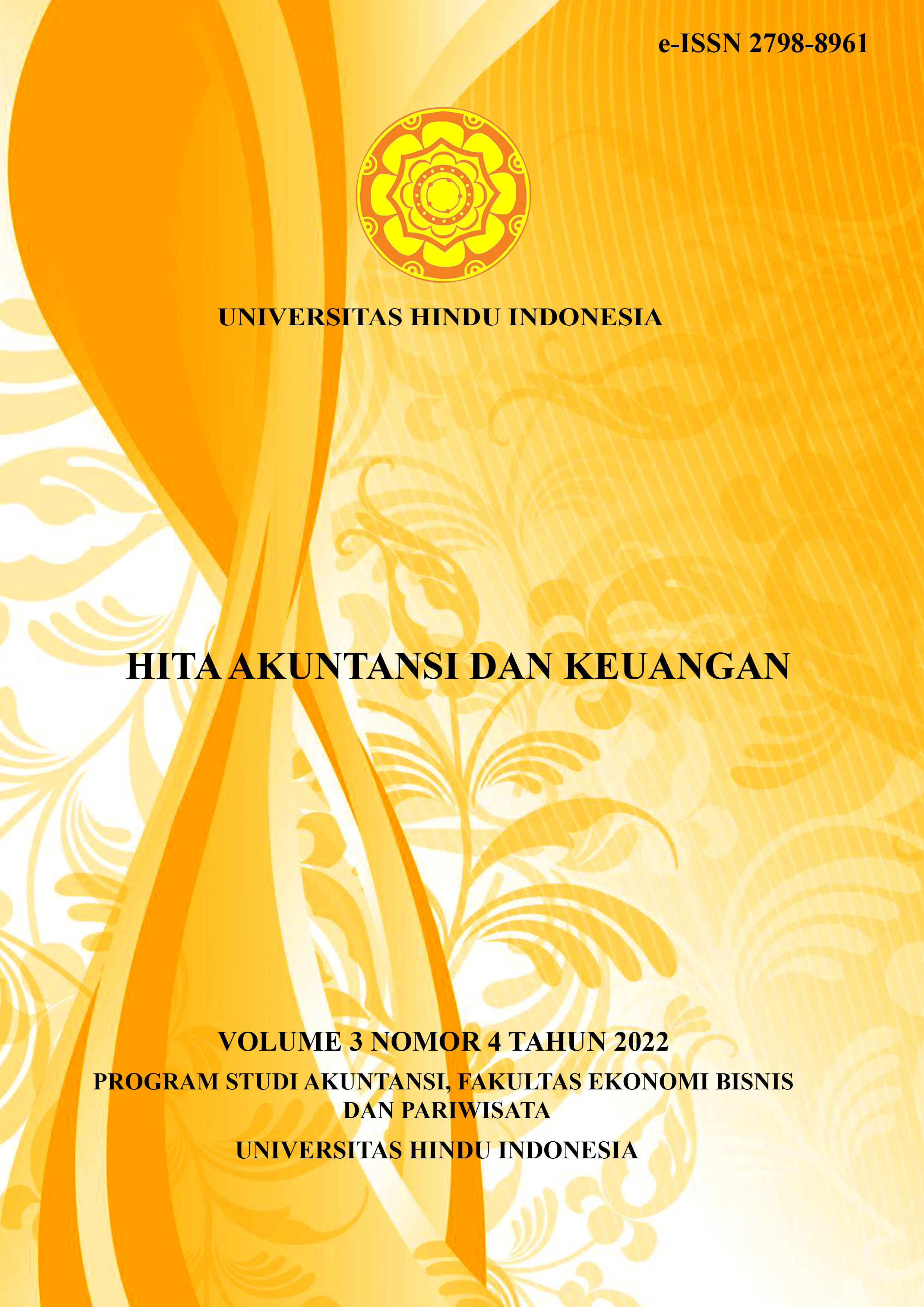 How to Cite
Sari, I. A. M. (2022). Pengaruh Tingkat Kompetensi, Independensi Dan Integritas Auditor Terhadap Kualitas Audit. Hita Akuntansi Dan Keuangan, 3(4), 185-198. Retrieved from https://ejournal.unhi.ac.id/index.php/HAK/article/view/3455