PENGARUH GOOD CORPORATE GOVERNANCE, TINGKAT PEMAHAMAN AKUNTANSI, DAN PEMANFAATAN TEKNOLOGI INFORMASI TERHADAP KUALITAS LAPORAN KEUANGAN
Ni Kadek Astuti

Universitas Hindu Indonesia

Kadek Dewi Padnyawati

Universitas Hindu Indonesia
Keywords:
Good Corporate Governance, Technology, Financial Statements
Abstract
This paper was written with the hope that later it can reveal the relationship
between Good Corporate Governance, Accounting Understanding Levels, and Utilization
of Information Technology with Quality Financial Reports at Village Credit Institutions
(LPD) in Tegallalang District. The population in this study were all LPDs that were still
operating in Tegallalang sub-district, which amounted to 39 LPDs, and 6 LPDs that were
not active with a total of 290 employees. The results of this study indicate that the quality
of financial reports can increase due to the increase in good corporate governance, level
of accounting understanding , Utilization of information technology in an LPD. In the
future, the results of this study can be used as material for consideration in designing
regulations and policies related to improving the quality of financial reports.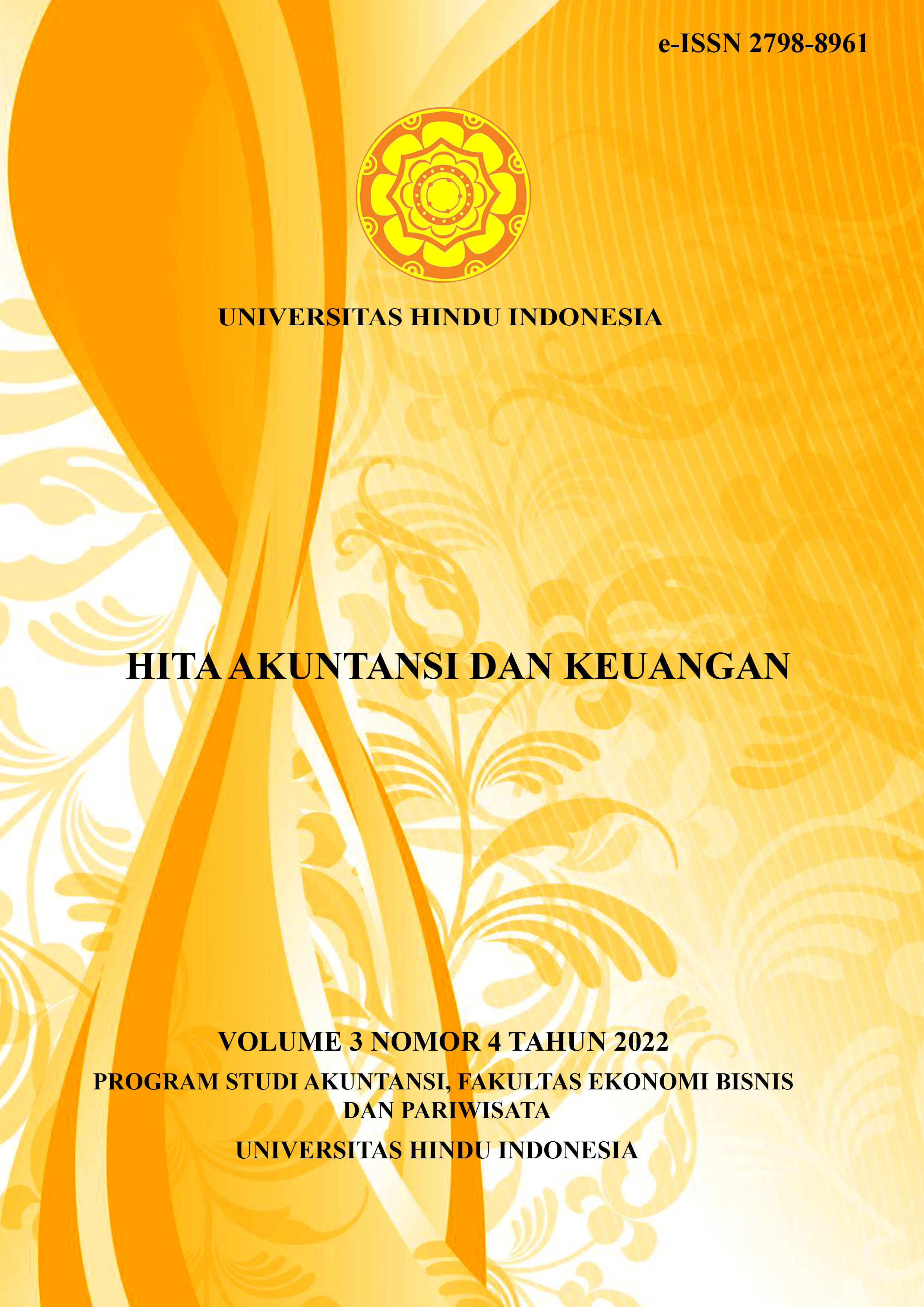 How to Cite
Astuti, N. K., & Padnyawati, K. D. (2022). PENGARUH GOOD CORPORATE GOVERNANCE, TINGKAT PEMAHAMAN AKUNTANSI, DAN PEMANFAATAN TEKNOLOGI INFORMASI TERHADAP KUALITAS LAPORAN KEUANGAN. Hita Akuntansi Dan Keuangan, 3(4), 290-296. Retrieved from https://ejournal.unhi.ac.id/index.php/HAK/article/view/3474