The roots of 21st century Malay anger: When young men and women come to the fore
Dina S. Zaman

IMAN Research
Keywords:
Malay, far right movement, nationalism
Abstract
This article seeks to explain briefly to the reader about far right nationalist movements in Malaysia. While this is not a recent occurrence, it spiked during the time of Pakatan Harapan, the Opposition bloc that won the 13th Malaysia General Elections. Seeing non Malay/Muslim faces in the new government frightened many, even those who were against the former Barisan Nasional government. The paper is based on my current research on Malay youth identity of both genders, who are pushing the Malay narrative to the fore, as they demand their rights as Malays; Covid 19 has shown that economic opportunities are getting more scarce. The people I am studying and have spoken to feel that they have low social capital, and their uneasiness at seeing minority communities 'thrive' in Malaysia. What is causing this fear? This article posits economic reasons.
Downloads
Download data is not yet available.
References
Zaman, Dina. "Returning to Our Roots: The Anger and Heartbreak of Young Malay Menâ€, (Singapore: Stratsea.com) June 2021, https://stratsea.com/returning-to-our-roots/
Unnamed. Survey shows 60pct of Malays unhappy with Harapan gov't. â€Malaysiakini.com, 31 January, 2019. Accessed July 15, 2021. https://www.malaysiakini.com/ news/462367
Suganthi Suparmaniam. "Low Yat brawl: How it all started.†Astro Awani, 14 July, 2015. Accessed 2 September, 2021 https://www.astroawani.com/berita-malaysia/low-yatbrawl-how-it-all-started-65802
Enabling Extremism: The Rise of Capitalist, Far-Right Muslims and The Prelude to Lipstick Jihad, by Dina Zaman, August 2021, IMAN Research.
Camus, Jean-Yves; Lebourg, Nicolas (20 March 2017). Far-Right Politics in Europe. Harvard University Press. pp. 12–13. ISBN 9780674971530.
Eatwell, Roger; Goodwin, Matthew (25 October 2018). National Populism: The Revolt Against Liberal Democracy. Penguin UK. pp. 1–2. ISBN 9780241312018.
Populist, anti-elite and nativist views linked to globally widespread broken-system sentiment July, 2021 https://www.ipsos.com/en/populist-anti-elite-and-nativist-viewslinked-globally-widespread-broken-system-sentiment
Aun, Lee Hwok, "Unemployment among Malaysia's Youth: Structural Trends and Current Challengesâ€. (Singapore: ISEAS-Yusof Ishak Institute) June 2020, Accessed on 3 September https://www.iseas.edu.sg/wp-content/uploads/2020/05/ISEAS_ Perspective_2020_65.pdf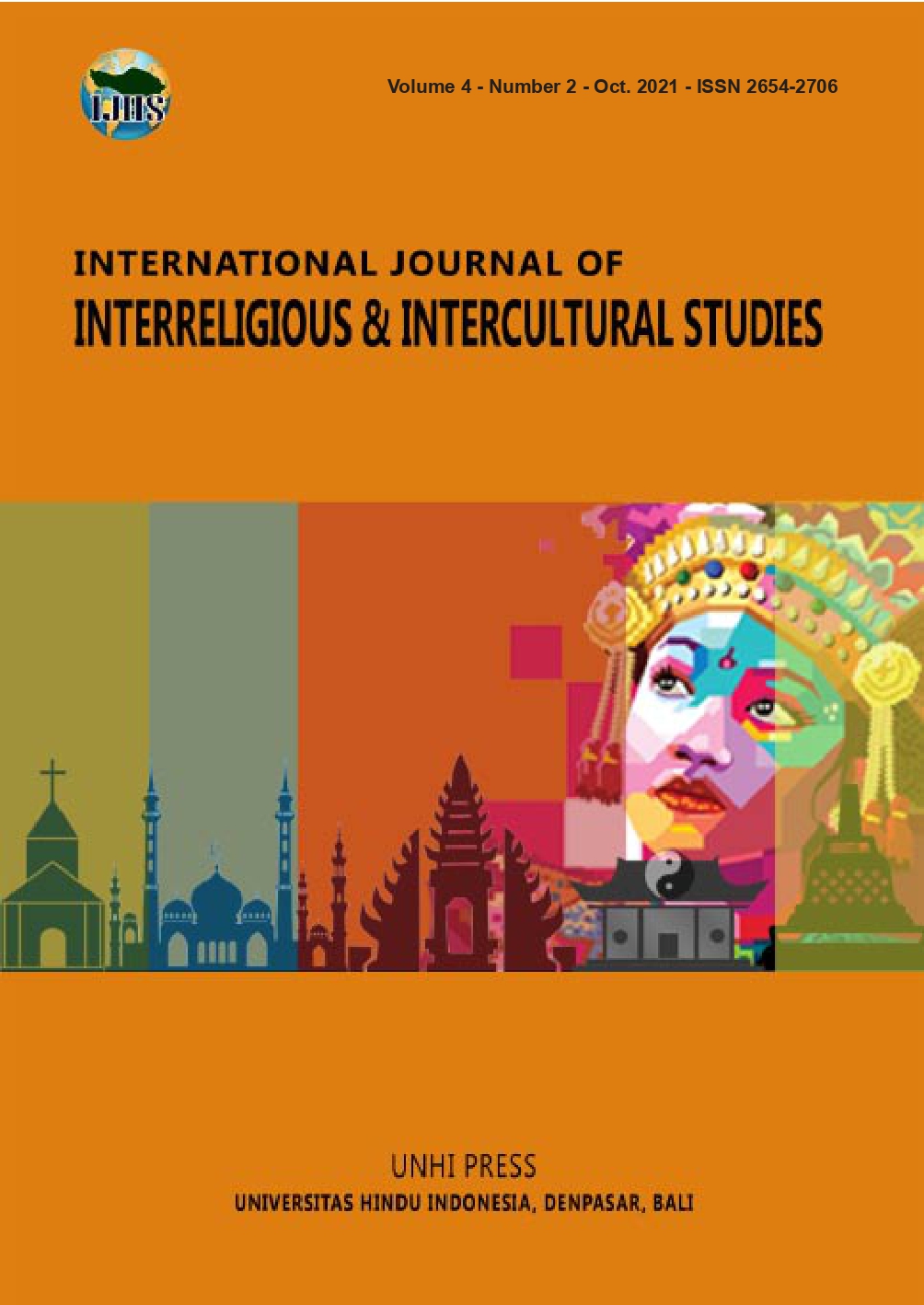 How to Cite
Zaman, D. (2021). The roots of 21st century Malay anger: When young men and women come to the fore. International Journal of Interreligious and Intercultural Studies, 4(2), 66-74. https://doi.org/10.32795/ijiis.vol4.iss2.2002.2225