Civic Engagement in Asia: Lessons from Transformative Learning in the Quest for A Sustainable Future
I Ketut Ardhana

Universitas Udayana and Universitas Hindu Indonesia (UNHI) Denpasar
Keywords:
Transformative Learning, Climate Change, Sustainable Future
Abstract
Climate Change is a hot topic to be discussed in various countries. This is not surprisingly, since the climate change has had a tremendous impact on human life, ranging from economic, political, legal to socio-cultural aspects. Due to the tremendous and multi-complex impacts, it is not surprising if many countries begin to think about their development strategies that are at crossroads or even starting to question whether or not the planned development program is a sustainable manner? Such debates are taking place around the world and there is no single answer that can provide a solution to the impact of recent climate change.
Downloads
Download data is not yet available.
References
Mochamad Indrawan (ed.), Civic Engagement in Asia: Lessons from Transformative Learning in the Quest for A Sustainable Future. Jakarta: Yayasan Pustaka Obor Indonesia, 2020.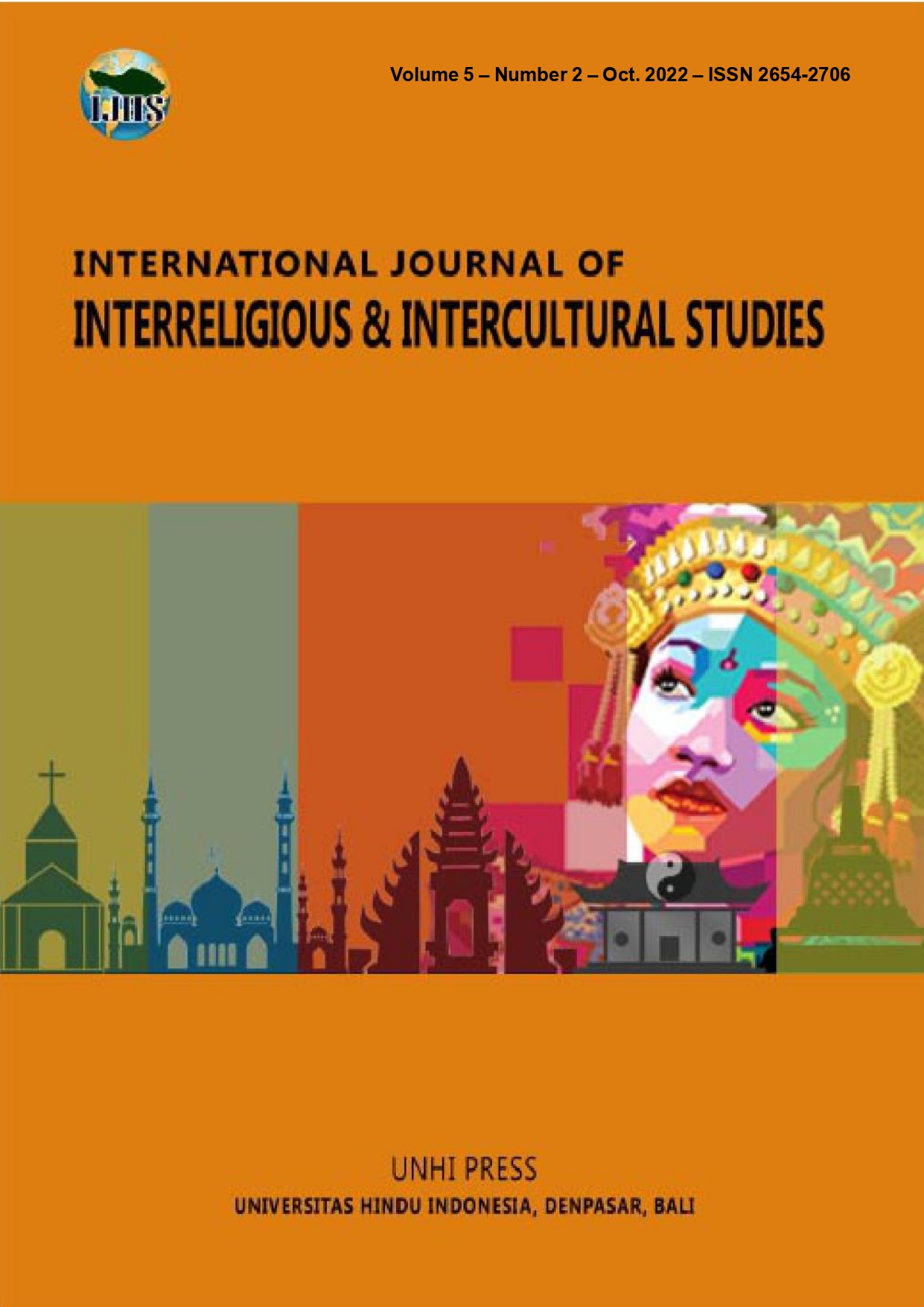 How to Cite
Ardhana, I. (2022). Civic Engagement in Asia: Lessons from Transformative Learning in the Quest for A Sustainable Future. International Journal of Interreligious and Intercultural Studies, 5(2), 98-100. Retrieved from https://ejournal.unhi.ac.id/index.php/ijiis/article/view/3495