PERHITUNGAN POTENSI KERUGIAN SEKTOR PETERNAKAN AKIBAT ERUPSI GUNUNG AGUNG DI DESA PEMPATAN, KECAMATAN RENDANG, KARANGASEM
Wayan Damar Windu Kurniawan

Program Studi Survei dan Pemetaan, Fakultas Hukum dan Ilmu Sosial, Universitas Pendidikan Ganesha

Kadek Rudiawan

Program Studi Survei dan Pemetaan, Fakultas Hukum dan Ilmu Sosial, Universitas Pendidikan Ganesha
Keywords:
Potential Losses, Livestock Sector, Eruption
Abstract
Pempatan village is one of the areas in Rendang District which is in the alert zone of eruption, and has a very high risk of disaster in its economic sector, especially in the livestock sector. This study aims to determine the amount of potential loss in terms of the aspect of selling livestock after the eruption of Mount Agung, in the Pempatan Village. The method used in this research is a comprehensive observation and survey method to record the number of livestock in the study area, and is carried out through an appraisal process based on the average selling price approach within a certain period of time. The results showed, Dusun (sub-village) Teges has the highest potential loss when a disaster occurs, with an estimated potential loss of nearly 3 billion rupiah per year. Meanwhile, in general, Pempatan Village has potential losses in the livestock sector of more than 5 billion rupiah / year.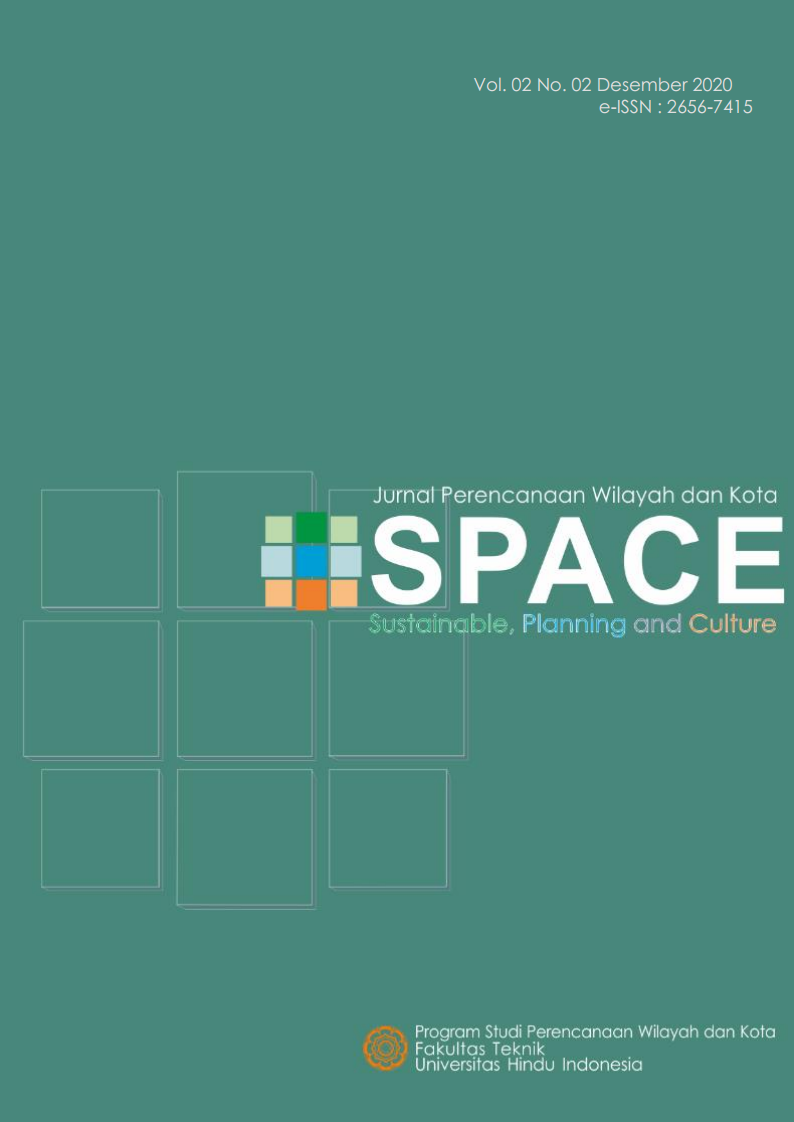 Copyright (c) 2020 Sustainable, Planning and Culture (SPACE) : Jurnal Perencanaan Wilayah dan Kota
This work is licensed under a Creative Commons Attribution-NonCommercial-ShareAlike 4.0 International License.