IDENTITAS MODERN BERBUDAYA PADA KAWASAN PUSAT PERTOKOAN DI KOTA MAUMERE
Ambrosius Alfonso Korasony Sevili Gobang
Keywords:
identity, shops, Maumere City
Abstract
The city of Maumere is a city of pride for past, present and future generations. This is supported by the existence of 3 main gates for the entry and exit of goods and services on the mainland of Flores, all of which lead to the city center, causing social and economic impacts, namely the emergence of a tendency for people with very high consumerism characteristics and the need for space for economic activity. This study aims to examine the shopping area as a representative and identified area that can accommodate the economic activities of the people in Maumere City. The research method used is based on qualitative descriptive, namely examining the socio-culture of the community with various economic activities that trigger the growth of the commercial sector with its supporting facilities. The combination of qualitative and quantitative data can assist in conducting descriptive analysis. The results show that the shopping area of Maumere City requires the support of commercial buildings that meet the standards as a forum for economic activity with a modern, cultured image so that it can answer these economic and socio-cultural needs. Along with the increasing needs for life and business premises, the shopping area needs to be reorganized into a representative trading center for the city of Maumere, including the facades of buildings that are united with the availability of infrastructure facilities and infrastructure, including circulation space and green open spaces of quality and beautifully arranged, comfortable. and modern cultured for all societies.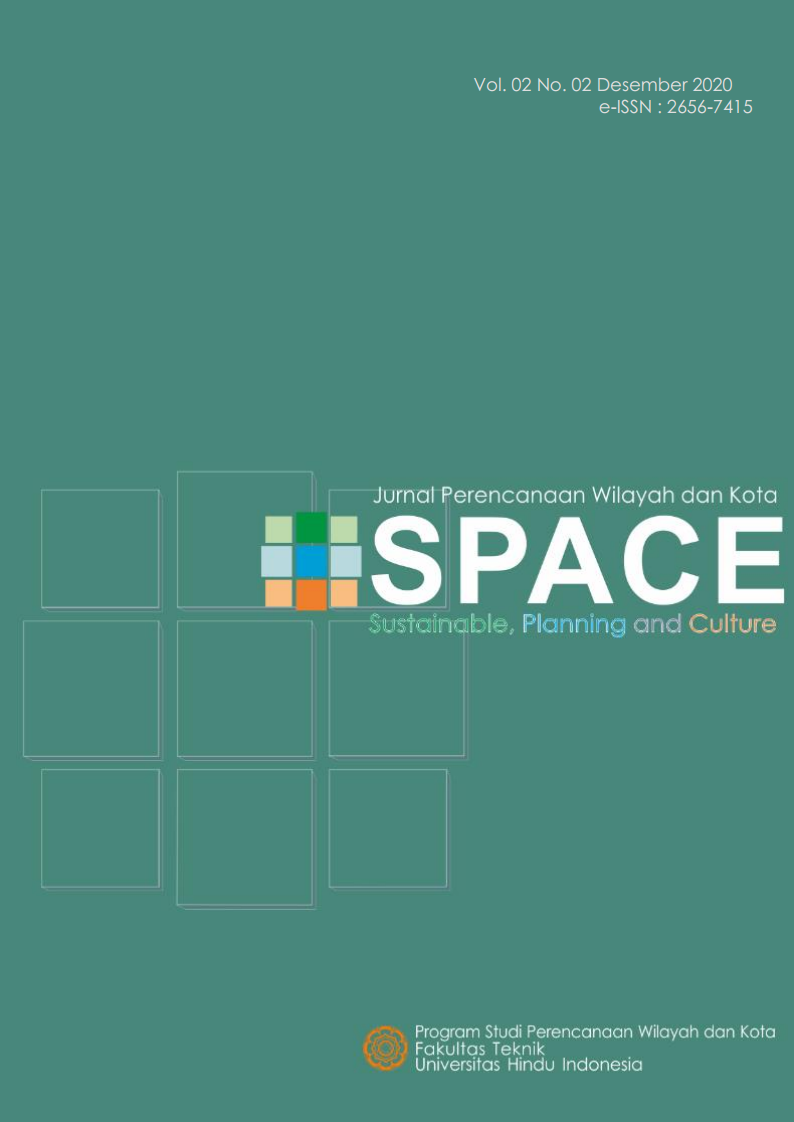 Copyright (c) 2020 Sustainable, Planning and Culture (SPACE) : Jurnal Perencanaan Wilayah dan Kota
This work is licensed under a Creative Commons Attribution-NonCommercial-ShareAlike 4.0 International License.