TIPOLOGI KERUSAKAN BANGUNAN AKIBAT CUACA EKSTREM STUDI KASUS CUACA EKSTREM KABUPATEN BANTUL 2019
Keywords:
extreme weather, hydrometereological disasters, floods, landslides, disaster mitigation
Abstract
The threat of disaster is unavoidable in Indonesia. In 2018, for example, 2,564 disasters occurred in which no city / district in Indonesia was free from threats. Statistical data shows that more than 90% of disasters in Indonesia are included in the hydrometereological disaster category, which has continued to increase over the past 15 years. Even in the early half of 2020, there were 256 disasters with 99% of them being hydrometereological disasters such as floods, landslides and tornadoes. The existence of extreme weather events in Bantul Regency in 2019 shows that the dangers of hydrometereology can cause considerable harm to the community. There needs to be a study to find out how to mitigate hydrometereological disasters which are the most common hazards in Indonesia. Analysis of building damage and disaster data needs to be carried out to determine the characteristics of the impact of extreme weather on buildings, to identify building elements that are vulnerable to damage, to provide anticipatory measures and alertness to extreme weather in Indonesia. Building damage data is grouped and processed in graphical form to read information patterns as material for analysis. The results of the study show that there are things that must be done in the face of extreme weather including: choosing the quality of materials and the strength of the construction of the building, attention to building elements, especially the back of the building (kitchen & bathroom), walls, and foundations, high vigilance in the area steep contours and highlands, need to be vigilant with all elements of society in areas of high potential for extreme weather, and the need to pay attention to vulnerable groups of the elderly and children.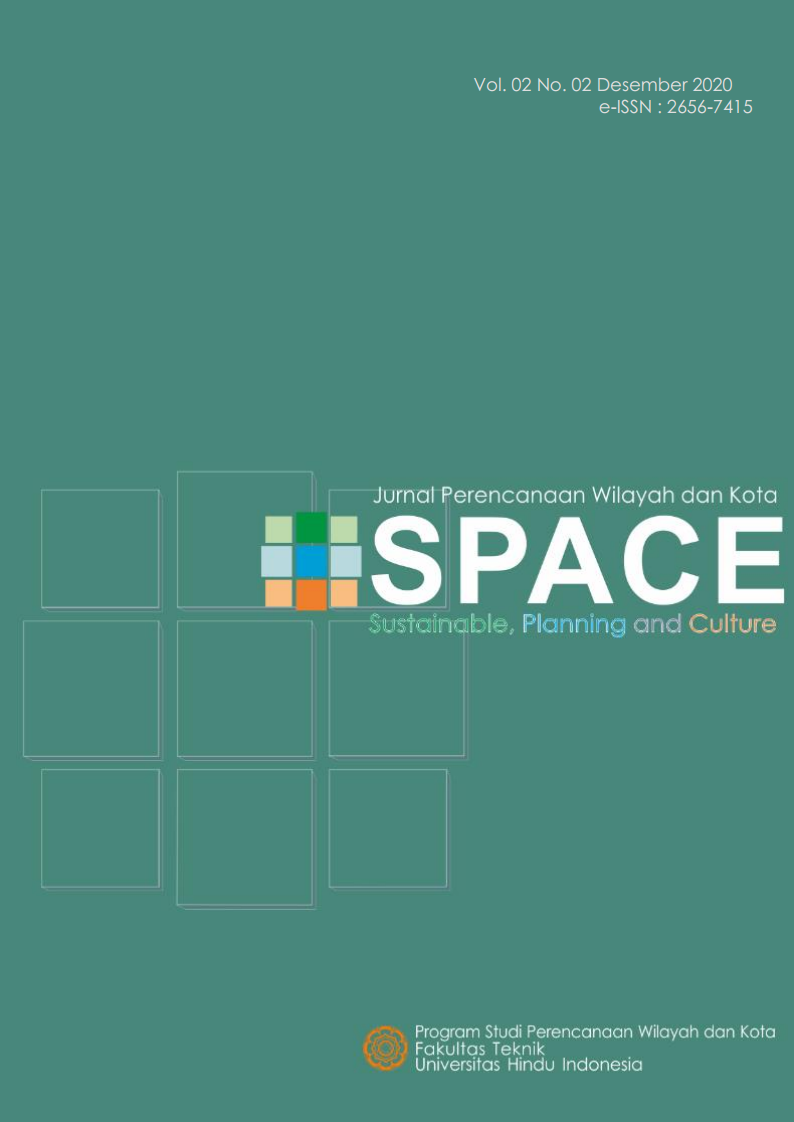 Copyright (c) 2020 Sustainable, Planning and Culture (SPACE) : Jurnal Perencanaan Wilayah dan Kota
This work is licensed under a Creative Commons Attribution-NonCommercial-ShareAlike 4.0 International License.