ANALISIS PEMANFAATAN RUANG TERBUKA PUBLIK: STUDI DI TAMAN BERLABUH KOTA TARAKAN
Rahmad Sadli

Universitas Teknologi Yogyakarta

Annisa Mu'awanah Sukmawati
Keywords:
Tarakan City, Utilization, Public Open Space, Taman Berlabuh
Abstract
Urban parks are a form of public open space that can be used by anyone. In a city, the government needs to provide at least 30% of the city's area as open space. The Taman Berlabuh is one of the public open spaces provided by the Government of Tarakan City as an effort to respond it. Even though it has been built since 2016, the Taman Berlabuh was allegedly lacking management, thus some of the facilities damage and affecting its use. This study attempts to assess the level of effectiveness of using the Taman Berlabuh as a public open space in Tarakan City. The research used data collection techniques in the form of field surveys, interviews, and questionnaires. The sampling technique used was a simple random sampling of 100 park visitors. The analysis was conducted by using descriptive quantitative analysis through the scoring method. The research reveals that from the average of the three variables analyzed, i.e. the accessibility, facilities, and functions of Taman Berlabuh as a public space, the Taman Berlabuh is categorized as quite effective. The Taman Berlabuh provides multi-functions of open public space, they are as play, leisure and culinary facilities. The function of the Taman Berlabuh as a public open space has been optimal. While, when it observed from the variable availability of facilities and accessibility, it is still categorized as quite optimal.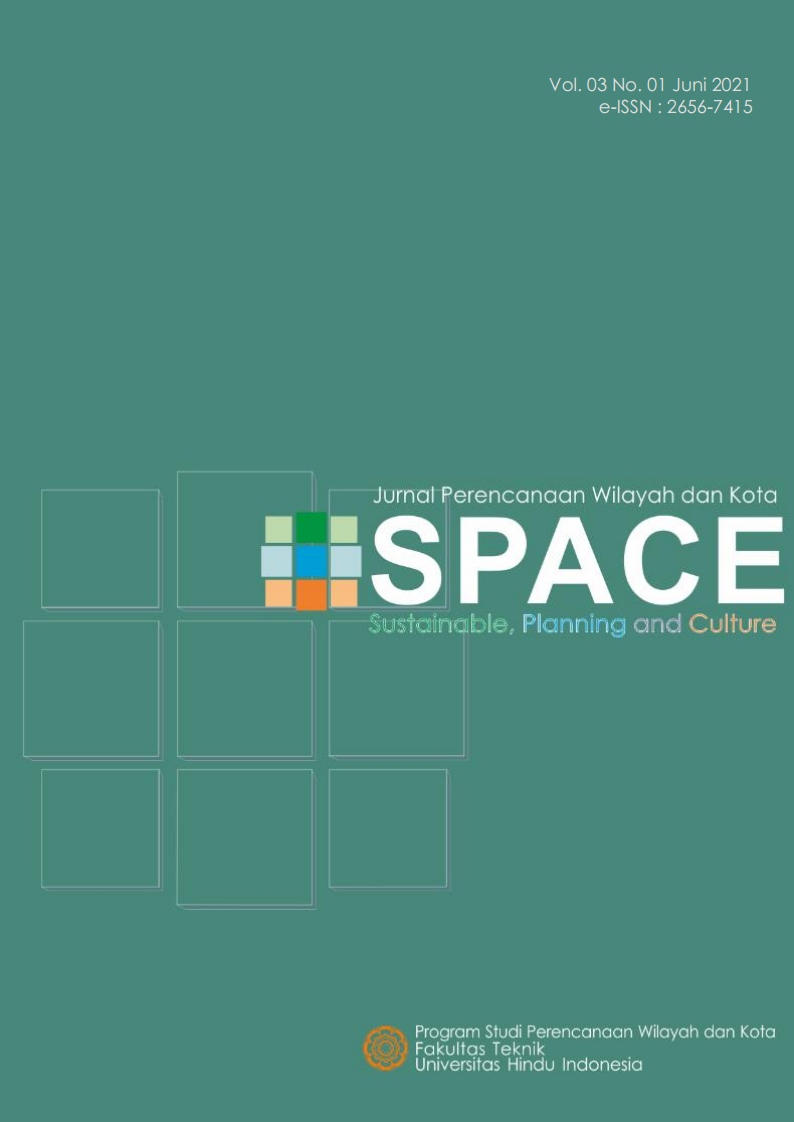 Copyright (c) 2021 Sustainable, Planning and Culture (SPACE) : Jurnal Perencanaan Wilayah dan Kota
This work is licensed under a Creative Commons Attribution-NonCommercial-ShareAlike 4.0 International License.