PENGARUH KEGIATAN PENDIDIKAN TERHADAP PENGGUNAAN LAHAN DI KECAMATAN DEPOK
Novi Maulida Ni'mah

Institut Teknologi Nasional Yogyakarta

Ririn Revi Zelinda
Keywords:
Urban Agglomeration, Land Use, University
Abstract
This study aims to identify the effect of educational activities, especially the existence of universities on land use in Depok District. The existence of higher education institutions and the various systems of activities that accompany them cause significant changes in land use towards developed land. This research was conducted using a combination method, namely quantitative and qualitative methods to identify changes in land use, the effect of educational activities on land use, and the impact of land change due to the influence of higher education activities. The results of this study indicate that higher education is the main factor that causes changes in land use that occur in Caturtunggal Village and Condongcatur Village.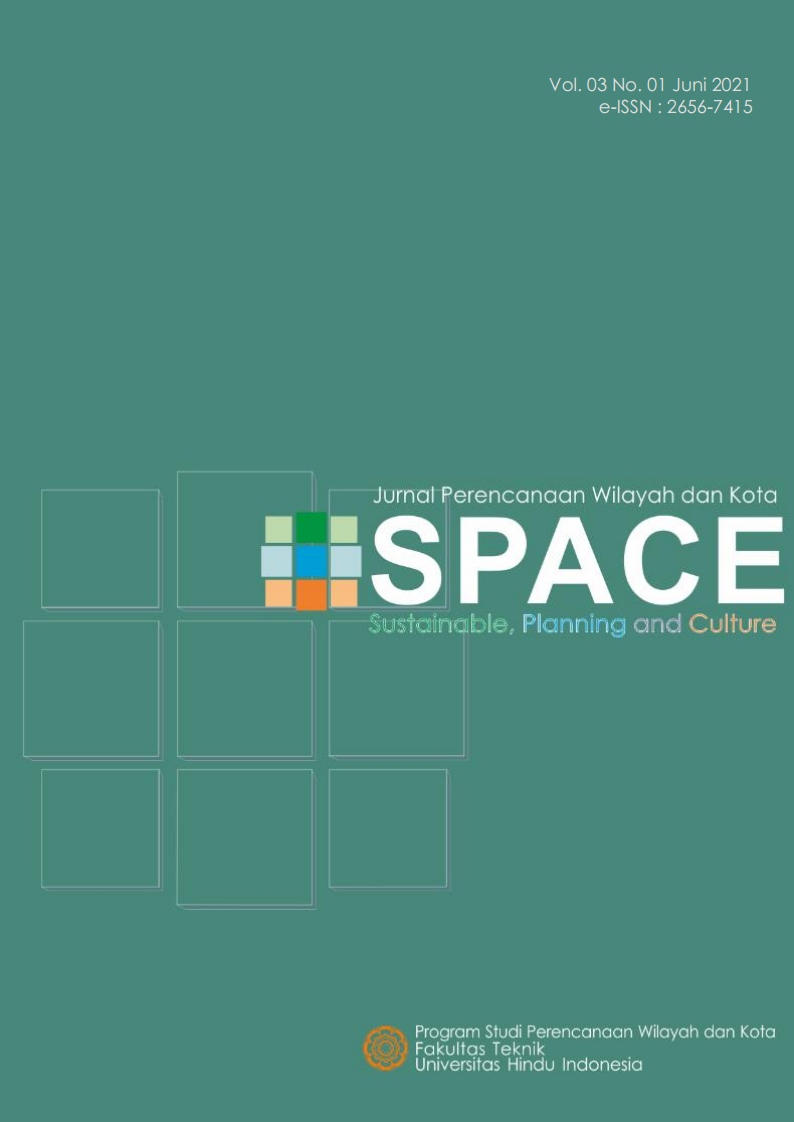 Copyright (c) 2021 Sustainable, Planning and Culture (SPACE) : Jurnal Perencanaan Wilayah dan Kota
This work is licensed under a Creative Commons Attribution-NonCommercial-ShareAlike 4.0 International License.