FACTORS CAUSING URBAN LIFE DISRUPTIONS
A case study on Covid-19 pandemic in Yogyakarta
Yudha Pracastino Heston

kementerian PUPR

Bakti Setiawan

Universitas Gadjah Mada

Deva Fosterharoldas

Universitas Gadjah Mada
Keywords:
urbanism, urban, platform, covid-19, pandemic
Abstract
Urbanism happened in the city causes smart urbanism as a result of the development of smart technology applied in the urban areas. Urban hardware, urban software, and urban actors are those three main components that form urbanism. Similarly, platform has spatial, economic, and political service effects. The study was conducted in Yogyakarta. It is quantitative study. Random sampling was applied to select the respondents for the study. The questionnaire was created in googleform and distributed through WhatsApp. There were 64 respondents in this study. The result of the study shows that community members had been involved in planning and implementing program and activities for Covid-19 handling. Community members provide useful information related to Covid-19 handling such as providing information about positive cases and travellers who arrived in their neighbourhood. Community members were also involved in giving opinions and ideas for preventing and handling Covid-19 especially in their neighbourhood.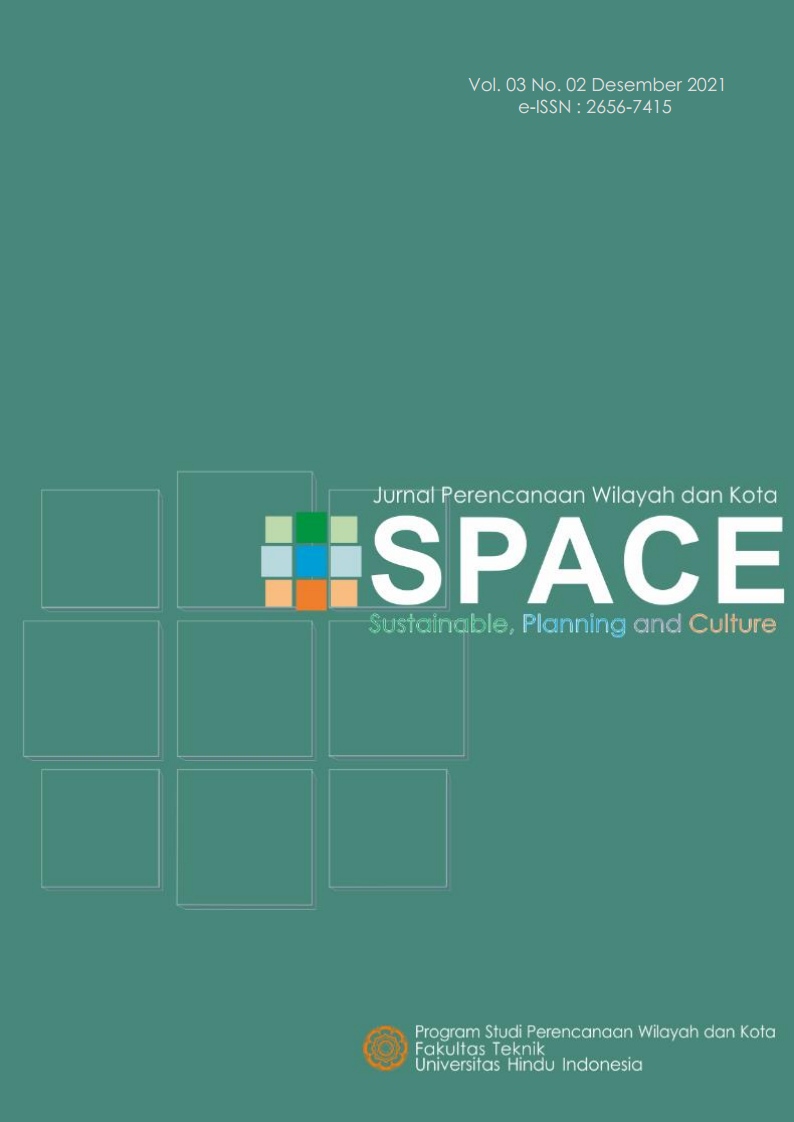 Copyright (c) 2022 Sustainable, Planning and Culture (SPACE) : Jurnal Perencanaan Wilayah dan Kota
This work is licensed under a Creative Commons Attribution-NonCommercial-ShareAlike 4.0 International License.