KONSEP PENGEMBANGAN DAN PENENTUAN JALUR WISATA DI KECAMATAN LAWANG
Ida Soewarni

Institut Teknologi Nasional Malang

Arief Setiyawan

Institut Teknologi Nasional Malang

Ibnu Sasongko

Institut Teknologi Nasional Malang

Mohammad Fadly

Institut Teknologi Nasional Malang

Ahmad Reji Islahul Walidi

Institut Teknologi Nasional Malang

Ellza Oktaviano Griyaldin

Institut Teknologi Nasional Malang
Keywords:
Concept, Route, Cluster, Accessibility
Abstract
Tourism is an important source of income for a country. Malang Regency has the potential as a tourist destination on a regional and even international scale, one area that has great potential is Lawang District. The high potential for the attractiveness of tourist objects in the Lawang sub-district should be optimized and preserved. Due to the many types of tourism, it is necessary to classify/cluster the types of tourism, clustering is one step that aims to divide tourist destinations (DTW) into multiple areas of development. The development of tourism potential in Lawang District can also be done by connecting the tourist areas to become a tourist route for Lawang District, which is important in increasing the tourism development of Lawang District. Data collection methods in this study are observation, interviews, questionnaires, and documentation. Sampling was carried out using the quota sampling method. The data analysis methods are qualitative descriptive, cluster analysis, and accessibility. Qualitative descriptive methods describe the potential, problems, and distribution of tourist objects, which will serve as a direction for developing and clustering concepts, as well as accessibility methods for grouping tourist objects and determining tourist routes. From the analysis, there are spatial and non-spatial development concepts that are the direction of tourism development in Lawang District, also the formation of 7 travel routes, 4 routes based on clusters, and 3 alternative routes with trips by combining between clusters.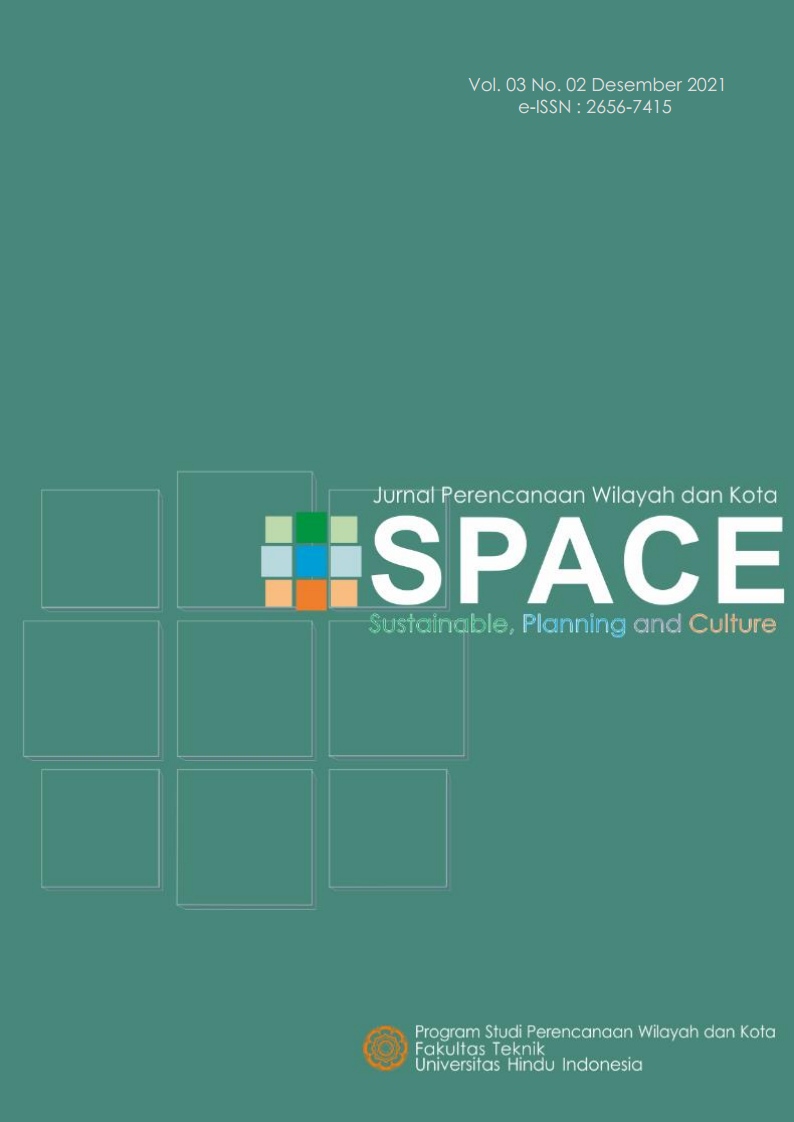 Copyright (c) 2022 Sustainable, Planning and Culture (SPACE) : Jurnal Perencanaan Wilayah dan Kota
This work is licensed under a Creative Commons Attribution-NonCommercial-ShareAlike 4.0 International License.