PROGRAM PEMBERDAYAAN DESA MELALUI PENATAAN BANGSAL KAWASAN PESISIR PANTAI JIMBARAN UNTUK PENINGKATAN SARANA DAN PRASARANA KELOMPOK NELAYAN
I Wayan Jagat Wikarna Aji

Program Studi Magister Arsitektur, Fakultas Teknik, Universitas Udayana

Ngakan Ketut Acwin Dwijendra

Program Studi Magister Arsitektur, Fakultas Teknik, Universitas Udayana
Keywords:
Fisheries, Factor, Empowerment
Abstract
Indonesia describes an archipelago that stretches from Sabang to Merauke of the total area 3.25 milion km/2 is a ocran area zone (KKP.2011).The approach to optimizing the chaacteristics of the coastal area is a dynamic and multimensional unit of power in playing the role and function of the coastal area. Throught the program in the from KUN-J program by providing empowerment for the arrangement of the ward of the jimbaran coastal area which is used by fisherman in carrying out activities as fisherman in the hope of providing comfort facilities. The method used is qualitative bye collocting data and analyzing data to find out the main problem with the program KUN-J, which will carry out the planning stage and the implementation stage. The purpose of this research is maximize the results of empowerment through village program based on economic and social aspect.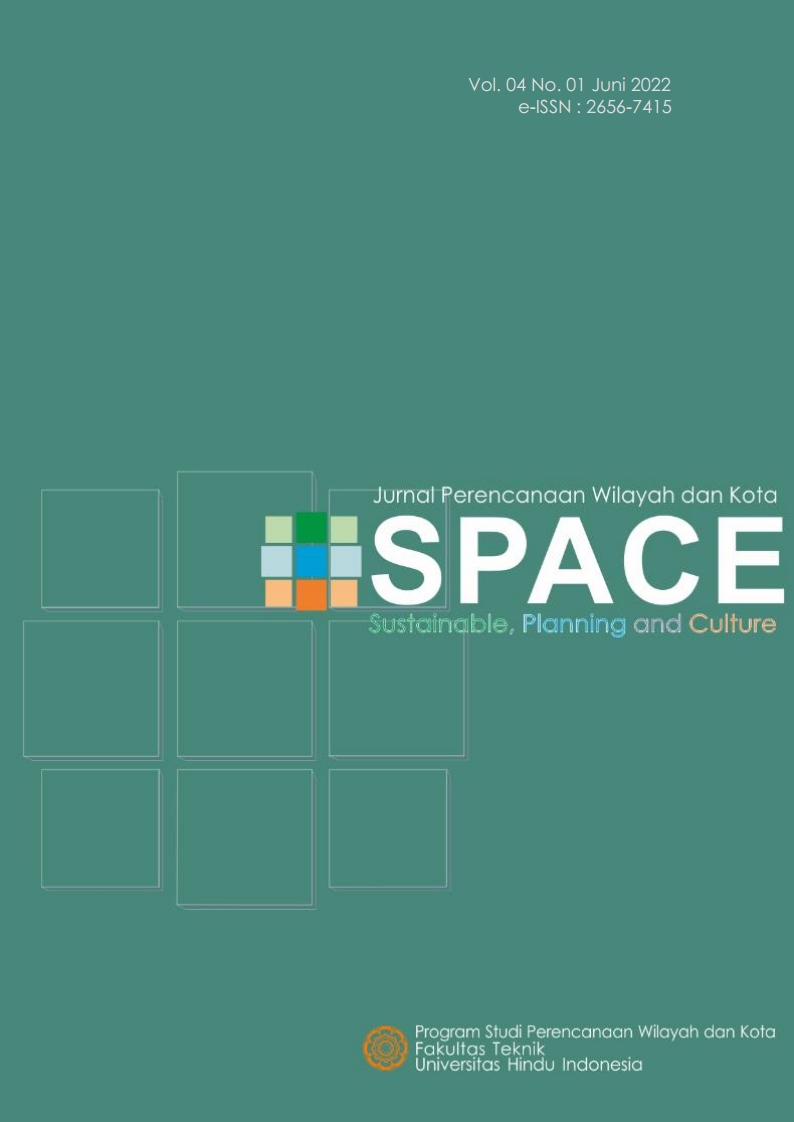 Copyright (c) 2022 Sustainable, Planning and Culture (SPACE) : Jurnal Perencanaan Wilayah dan Kota
This work is licensed under a Creative Commons Attribution-NonCommercial-ShareAlike 4.0 International License.