DAMPAK PENGEMBANGAN AGRO TECHNO PARK YANG BERKELANJUTAN DI KECAMATAN PETANG
I Gusti Ngurah Ady Putra S

Program Studi Magister Arsitektur, Fakultas Teknik, Universitas Udayana

I Dewa Gede Agung Diasana Putra

Program Studi Magister Arsitektur, Fakultas Teknik, Universitas Udayana
Abstract
The development of the North Badung Regency area, especially in the Petang District, is directed as a conservation area and integrated agriculture that is oriented towards the agribusiness system, developing effective, efficient, and technologically competitive farmer economic business institutions. However, the development of Agro Techno Park is still constrained by problems such as basic physical conditions, local potential and economy, lack of facilities and infrastructure, development of the tourism sector, and even more so with the spread of the Covid-19 virus. The purpose of this research is to improve the application and transfer of technology, build integrated farming pilots and improve the quality of human resources as an effort to improve the standard of living of farmers and the community. The discussion method used is a mixed method between qualitative and quantitative methods. From the results of the study, it can be concluded that the development of techno parks is a strategy for solving development problems in the technology-based agriculture and livestock sector, which is in line with the 2015-2019 national mid-term development plan to grow the regional economy. The Techno Park developed is the development of agriculture and animal husbandry that emphasizes the development of the ability of farmers and breeders according to commodities that match the conditions of the area.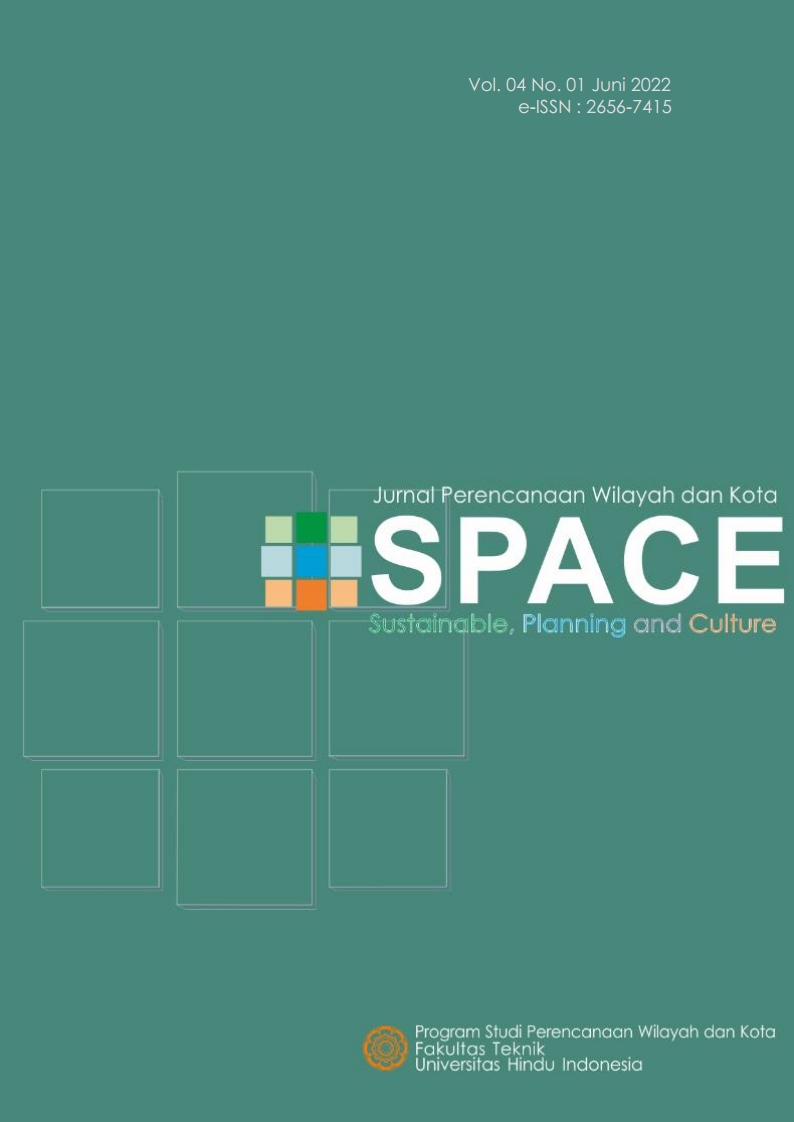 Copyright (c) 2022 Sustainable, Planning and Culture (SPACE) : Jurnal Perencanaan Wilayah dan Kota
This work is licensed under a Creative Commons Attribution-NonCommercial-ShareAlike 4.0 International License.