DERAILMENT OF RELIGIOUS FREEDOM: A STUDY BASED ON THE CONSTITUTIONS OF INDONESIA AND INDIA
Roy Vettikuzhiyil Joseph

Philosophy Department Pontifical Athenaeum and Christ University, Bangalore
Keywords:
religious freedom, the constitution, Indonesia, India
Abstract
India, being the largest democracy and Indonesia, being the third largest democracy in the world, have significant role in their basic attitude toward religious freedom among the world nations. Based on the Constitutions of the both countries, this study focuses on the religious freedom and its derailment in many ways. Religion plays a vital role in the society in moulding and building the civilization and humanity whether people accept it or not. It can affect the growth of
the people positively or negatively. I would like to analyze the background of the Constitutional articles on religious freedom. How do the drafters of the Constitutions conceive of religious freedom in their respective countries? What were their dreams and aspirations when they drafted each article regarding the religious freedom in the Constitution? How much are they implemented or realized?
Downloads
Download data is not yet available.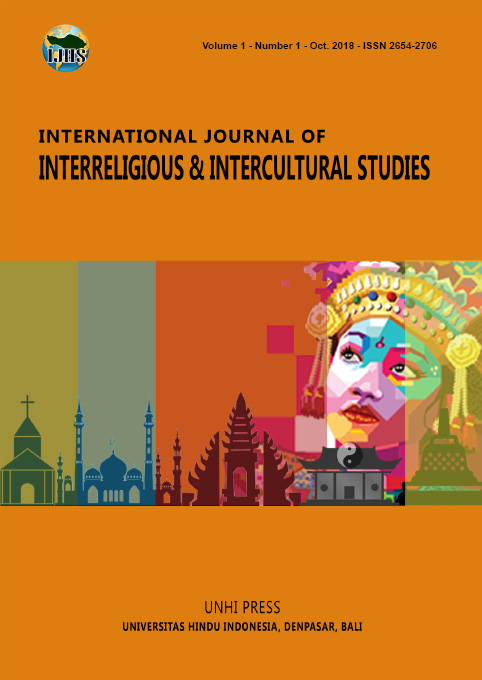 How to Cite
Joseph, R. V. (2018). DERAILMENT OF RELIGIOUS FREEDOM: A STUDY BASED ON THE CONSTITUTIONS OF INDONESIA AND INDIA. International Journal of Interreligious and Intercultural Studies, 1(1), 71-84. https://doi.org/10.32795/ijiis.vol1.iss1.2018.32