Equity and Equality in Higher Education- India Calling…
Preeti Oza

St. Andrew's College, University of Mumbai, India
Keywords:
Higher education, Equity, Equality, Socio-political barriers
Abstract
Higher education in India is always a socio-political way and a powerful engine of social mobility. It adds to the benefits to society as more people earning Higher Education credentials. It is proven that college graduates earn more. They are less likely to be unemployed. They are more likely to vote, more likely to volunteer, and more likely to maintain good health. India as a Globalised and developing nation has been little systematically progressing on the educational front since its independence. The government is making progress in reaching out to all the classes of its society. The improvement in the country's economic front has resulted in the upscaling of communication technology. The advent of the internet, have vastly leveraged the promotion of education across all verticals. But at the same time, the idea of Equity and Equality needs to be redefined in the present context of the newly established notion of 'Inclusivity'. This paper deliberates on the various ideas and approaches of Higher Education in India on 'Inclusivity' in general and Equity and Equality in particular.
Downloads
Download data is not yet available.
References
Agarwal, Pawan. Higher education in India: The need for change. No. 180. Working paper, 2006.
Balarajan, Yarlini, Selvaraj Selvaraj, and S. V. Subramanian. "Health care and equity in India." The Lancet 377.9764 (2011): 505-515.
Jayaram, N. "Higher Education in India." Asian universities: Historical perspectives and contemporary challenges 85 (2004).
(https://www.econstor.eu/bitstream/10419/176564/1/WP180-Higher-Education-in-India.pdf)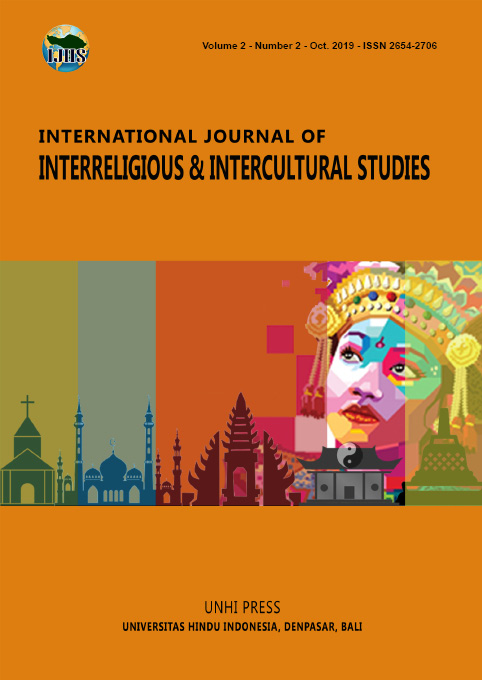 How to Cite
Oza, P. (2019). Equity and Equality in Higher Education- India Calling…. International Journal of Interreligious and Intercultural Studies, 2(2), 18-24. https://doi.org/10.32795/ijiis.vol2.iss2.2019.448