PANCASILA AND THE DIGNITY OF HUMANKIND
Dicky Sofjan

Indonesian Consortium for Religious Studies (ICRS), Graduate School, Universitas Gadjah Mada (UGM)
Keywords:
Pancasila, human dignity, Indonesia
Abstract
This article examines the correlation between Pancasila, which is Indonesia's state ideology, and human dignity. Indonesians, since gaining independence in 1945, have established Pancasila as their state ideology and political philosophy, which encompasses the rights and responsibilities of its citizens without discrimination based on religion or creed, gender, race or ethnicity, socioeconomic status or whatsoever. Derived from Sankrit, the name "Pancasila†means 'the five main principles'. The five principles are: 1) Belief in the Unity of Deities; 2) Just and civilized humanity; 3) Unity of Indonesia; 4) Democracy led by wisdom through deliberation of the elected representatives; 5) Social justice for all Indonesians. The article therefore discusses the five main principles that have governed the people of Indonesia for 75 years now, owing to the veracity of the universal message that Pancasila aspires to. The founding figures of the nation seemed mindful of the diversity of the people and their multitude of traditions and beliefs.
Downloads
Download data is not yet available.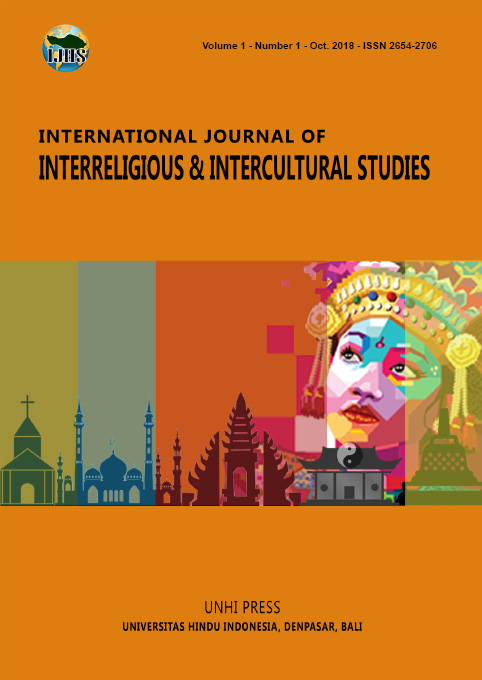 How to Cite
Sofjan, D. (2018). PANCASILA AND THE DIGNITY OF HUMANKIND. International Journal of Interreligious and Intercultural Studies, 1(1), 1-3. https://doi.org/10.32795/ijiis.vol1.iss1.2018.82